Are you looking for a brand-new tractor for sale in Malawi? Look no further than Tractor Provider, the leading tractor provider in the country. When it comes to purchasing a tractor, Massey Ferguson is a popular choice for farmers due to its reliability and durability. One of the critical factors that enhance the tractor experience is excellent visibility and lighting. Poor lighting conditions can make your operations risky and inconvenient. In this blog, we will discuss how tractor lights can improve visibility and safety.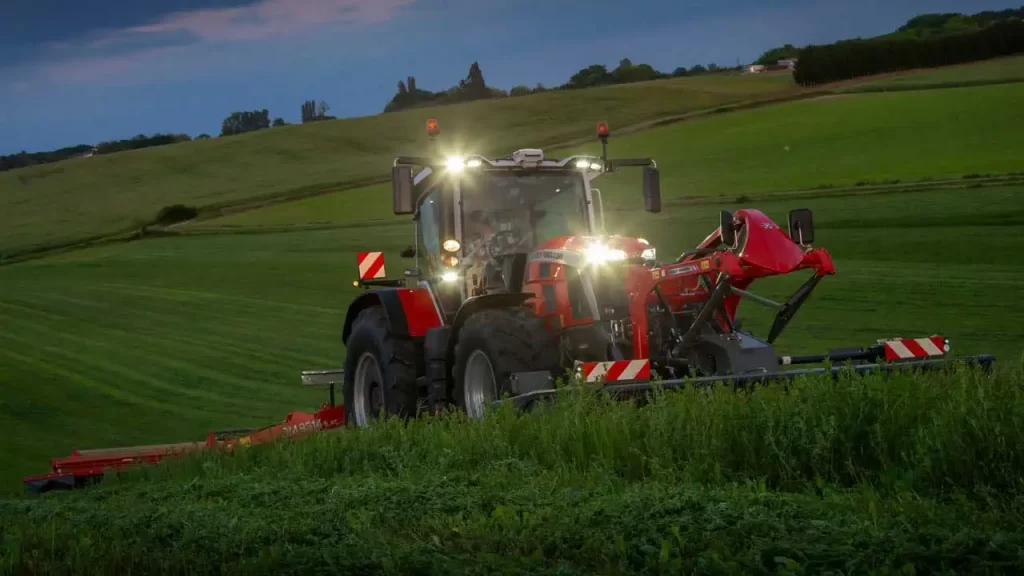 Upgrade to LED Lights
Old-generation tractors utilized halogen bulbs, which were less efficient and produced lower light. The new models now come with LED lights, which give off brighter and more visible light. LED lights have been found to consume less energy and require fewer replacements than traditional halogen bulbs. When you purchase a Massey Ferguson tractor, ensure it has LED lights to improve visibility and safety.
Check and Maintain Lights Regularly
Frequent checks and maintenance of the tractor's lights are essential in ensuring they function optimally. Dirty and foggy lenses reduce light penetration and limit visibility. It's recommended to clean lenses frequently and replace cracked or damaged parts. Regular maintenance will ensure the bulbs, lenses, and wiring system are in top condition, enhancing visibility and keeping the tractor safe.
Use Additional Lights
Depending on your working conditions, you may have to supplement your tractor's lights with additional options like floodlights or spotlights. Including additional lights improves the visibility of dark or uneven terrain and enhances safety. Using extra lights allows the operator to work more efficiently with maximum safety in low visibility conditions.
Install Light Guards for Protection
Tractor lights are located in a vulnerable position, and they can easily break from minor impacts, resulting in expensive replacements. Installing light guards will protect the tractor lights from damage from debris or accidental contact. You can opt for custom-made guards or purchase pre-made guards from the manufacturer. Light guards help protect the lights, enhance the tractor's resale value, and enhance safety.
Adjust Headlight Angles Correctly
Correctly adjusting the tractor's headlights is an inexpensive way to improve visibility and safety. Misaligned lights may obstruct the operator's view or blind oncoming drivers, risking accidents. Adjusting the lights correctly to point at the correct angles ensures the tractor's movements' direction can be seen by oncoming traffic, minimizing accidents. Improving visibility and safety while working with a tractor is essential to prevent accidents and increase productivity. Upgrading to LED lights, checking and maintaining lights, using additional lights, installing light guards and adjusting headlight angles correctly can improve safety and productivity. As the most trusted company Tractor Provider Malawi provides the best quality tractors. Investing in quality tractors means achieving optimum productivity while keeping you and your tractor safe. Connect with us on our website for the best deals on Massey Ferguson tractors with reliable and durable lighting systems.