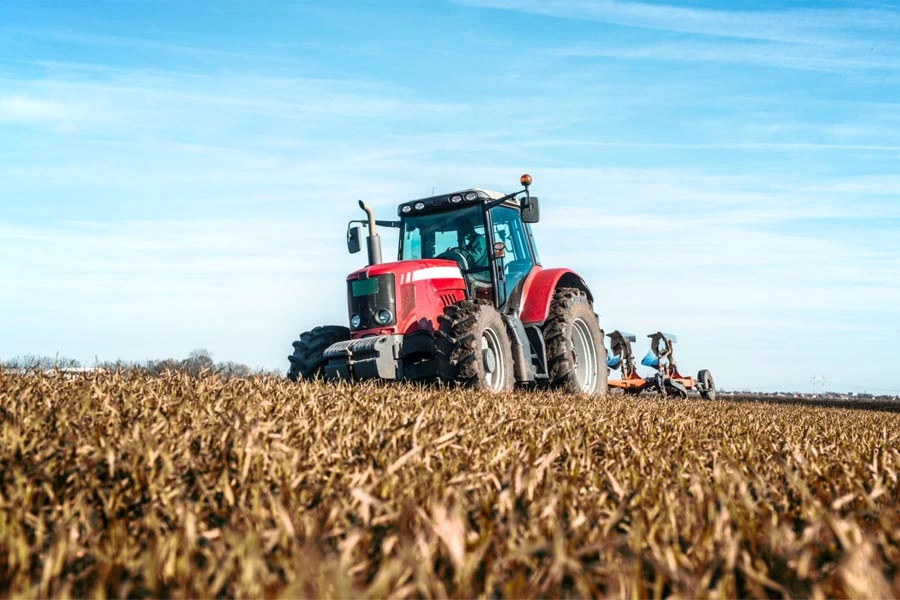 Tractors are essential for farming because tractor makes work easier, quicker, simpler and easier for farmers. Massey Ferguson is the world's largest tractors selling company and it initially started its operations in Canada but after it was acquired by AGCO, its head office moved to the USA.
These tractors are heavy-duty and durable; even the used tractors of Massey Ferguson are reliable and never cause any disturbance in work.
Conventionally, tractors have been used in farming activities to mechanize numerous agricultural activities. Tractors help farmers as they provide mechanical power for performing farming operations without any hassle.
In addition to routine lawn care, landscape maintenance, clearing bushes, and spreading fertilizers the tractors are widely used to carry a variety of farm equipment for planting, ploughing, harvesting, and cultivating crops. They also benefit from carrying equipment and personal transportation.
To address the specific farm requirements the tractors are available in a wide range. Compact tractors are best for heavy-duty landscaping farming or ploughing large gardens, pastures, and fields.
Subcompact tractors help in performing various tasks like cutting grass, moving mulch, and tilling gardens. Besides this, there are utility tractors to mechanize complex farm activities.
Thus they are beneficial for small farms, and regular lawn and garden work. They are specially designed with powerful engines to run over uneven land surfaces and to carry heavy loads easily.
These tractors also come with cast-iron front axles for more strength and are fully capable to withstand pressure or damage.
Let's take a look below, we will discuss the benefits of tractors and why these tractors are popular among farmers and known to be the best for their farming purposes.
Why is Massey Ferguson Tractor the Ideal for Farms?
Massey Ferguson is the first choice of farmers, and in large proportion, farmers get benefits from Massey tractors all over the world. Massey tractors are fully equipped with all the necessary tools and features that are required in farming.
These tractors are specially designed to work on extreme land conditions properly, and their tire grip is also adaptable according to the land surface condition.
Massey Ferguson Tractor's Durability:
Massey Ferguson Tractors are widely used by both farmers and commercial workers for various farming activities. In all outdoor activities, these tractors perform as the best tractor for all purposes in all conditions.
Massey has a robust body, and it is made up of anti-rust-able material, and its engine and internal machines are also of extremely good quality. These tractors are specially designed to comfortably face every seasonal and environmental condition.
Accessible to Transmission and Control:
In all new models of tractors of Massey Ferguson, innovative features of power shift transmission and hydrostatic transmission are available to make it comfortable and perform all the operations smoothly on farms.
Massey tractors come with both mechanisms of power and manual steering that make turning much more comfortable in small farms where space is congested.
In new models of Massey Ferguson, special shift controls and automatic answering transmission reduce operator burnout.
This is all about the role and the benefits of the Massey Ferguson tractor in modern farming. I hope this blog gives you all the useful information about Massey Ferguson tractors.