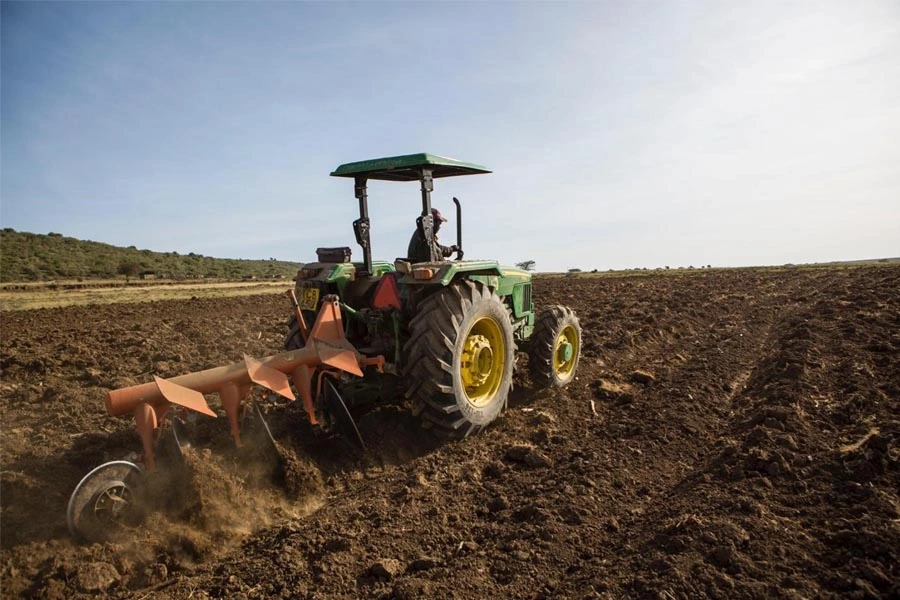 Mozambique's agricultural sector has been facing a serious challenge regarding labor shortages. The country's reliance on manual labor in farming is not sustainable. The need for higher production has led to an increase in demand for mechanization in agriculture. Tractors bring many benefits to the agricultural industry. They save time, increase productivity, reduce cost, and make it easier for farmers to manage their farms. With their ability to perform multiple tasks, tractors help farmers complete their work efficiently. In this blog post, we will explore how tractors can be the ultimate solution to labor shortages in the Mozambique agriculture industry.
The agricultural sector in Mozambique is labor-intensive, which makes it challenging to provide jobs for a growing population. The use of tractors provides a more modern approach that can address this challenge. With a brand-new tractor for sale, farmers can improve efficiency, reduce labor hours, and ultimately increase their yield. The best quality tractors come with multiple implements such as ploughs, harrows, cultivators, planters, and more. These implements make it possible to accomplish multiple tasks in a single pass. Also, tractors significantly reduce the need for manual labor while maximizing productivity.
Agricultural mechanization also helps to increase the production capacity of smallholder farmers. In Mozambique, about 85% of farmers are smallholders. Mechanization ensures that they can compete with larger farmers, improve their yield, and income. When farmers use tractors, they are reducing their dependency on labor and open up the opportunity for more people to get involved with agricultural practices that add value to their daily lives. The use of tractors will create employment opportunities in a range of areas, such as mechanics and tractor operators.
The use of tractors is beneficial for more than just increasing productivity; it reduces production costs as well. The average cost of labor for small-scale farmers in Mozambique is higher than in other African countries. By using tractors, farmers yield substantial savings since they can rely less on manual labor. Instead of hiring a sizeable labor force, they can hire just a few operators and lease equipment, resulting in an affordable and sustainable business model.
As we have seen, tractors come equipped with various farm implements that increase farmers' ability to handle multiple tasks. With this, tractors deliver an efficient and effective solution for Mozambique's labor shortage challenges. Implementing mechanization of agriculture offers a tremendous opportunity for farmers to increase productivity while opening new economic opportunities for Mozambique. With tractors, the agricultural industry in Mozambique will benefit from the latest farming technologies. It's time to transition to modern and efficient agricultural practices.
Tractors are essential tools that can help Mozambique's farmers tackle the challenge of labor shortages efficiently. It is essential to encourage larger-scale adoption of mechanization to ensure that Mozambique's agricultural sector can keep up with the demands of a growing population. With tractors for sale, farmers can own cutting-edge agricultural technology that allows them to handle multiple tasks at once, resulting in increased farm yields, reduced labor hours, and lower production costs. It ultimately results in a more sustainable and profitable agricultural industry. Let's revolutionize agricultural farming practices in Mozambique by embracing mechanization.