Selecting the right tires for your tractor is a crucial decision that any farmer or landowner must make. The appropriate choice of tires can significantly reduce production time, improve fuel economy, and enhance performance, especially on tough terrains. When it comes to selecting the right tires for your tractor, various factors such as the type of soil and terrain, weather conditions, and compatibility with the tractor affect the decision. In this blog, we will discuss how to select the right tires for your tractor in South Africa. At Tractor Provider, we provide brand new tractors for sale, among other agricultural implements and equipment.
1) Consider the terrain and soil type: One of the primary factors that farmers and landowners should examine when choosing tires for their tractors is the type of soil and terrain. In South Africa, the soil types vary, ranging from sandy soils to clay soils and rocky terrains. For instance, sandy soils may require tires with deep treads to ensure proper traction. On the other hand, heavy-duty tires, such as tractor lugs, are ideal for tractors working on steep, rocky terrains. Additionally, narrow tires are advisable for working between crop rows to avoid soil compaction.
2) Tire Size: Another crucial factor is tire size. The size of tires can have a massive impact on the overall performance of your tractor. Tractor tires in South Africa come in different diameters and widths. Our expert team can assist you in selecting the right tire size that matches your tractor's specifications. In general, it's essential to choose a tire size that provides maximum ground contact, stability, and weight distribution.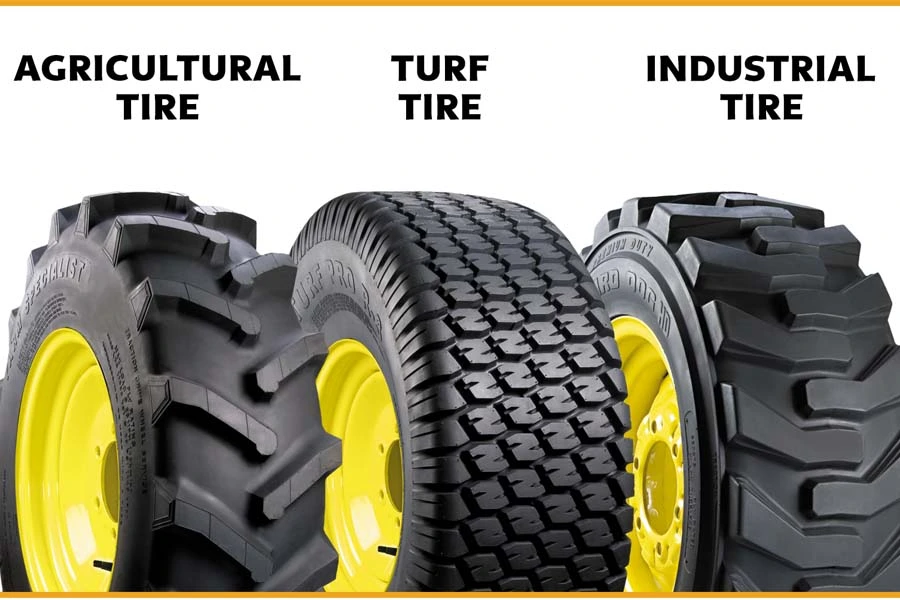 3) Compatibility: The tires should also be compatible with your tractor, that is, ensure that the tires match your tractor's load capacity and axle configuration. Installing the wrong tire size or type can result in considerable damage to the tractor and danger to the driver. Before purchasing, ensure to consult your tractor manufacturer's tire compatibility guide to get accurate information.
4) Weather Conditions: Weather patterns and conditions significantly affect tire performance. Farmers should consider purchasing tires that are resistant to damage caused by high temperatures and direct sunlight. Therefore, it's essential to invest in quality tires, which are durable and can withstand harsh weather conditions.
5) Quality: Lastly, quality is significant when it comes to tire selection. Investing in high-quality tractor tires in South Africa is a long-term benefit for your farming activities. Good quality tires are durable, cost-effective, and require minimal maintenance. We offer the best quality tires, which guarantees maximum performance, safety, and a longer tire lifespan.
In conclusion, selecting the right tractor tires in South Africa is a critical decision for farmers and landowners. Several factors, including the terrain, soil type, tire size, weather conditions, compatibility, and quality, must be considered when making the right decision. At Tractor Provider, we provide a wide selection of tractor tires that guarantees improved performance, efficiency, and longevity. Our team of experts can assist and advise you on selecting the perfect tire that suits your needs and meets your tractor's specifications. Contact us for all your tractor needs in South Africa.