Tractors are powerful machines that significantly help farmers to work efficiently in their fields. Investing in a brand new or used tractor for sale is a critical decision, and it is equally essential to take care of your tractor to increase its lifespan. Tractor Provider understands the significance of maintaining a tractor and the difference it can make in the farming process. In today's blog post, we will provide tips for maintaining your tractor to increase its lifespan and how our company can assist you with the best quality tractors and their implements, specifically in Zambia.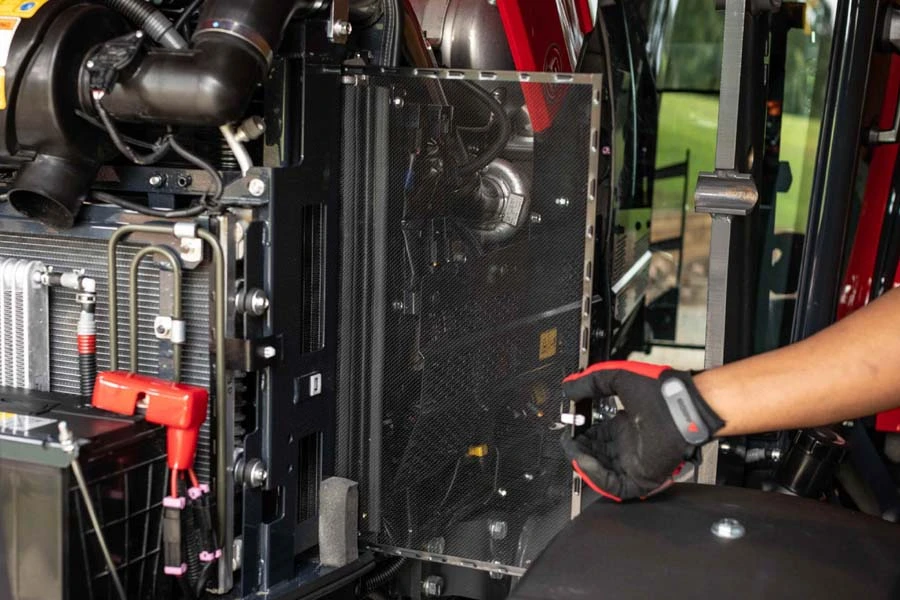 Regular Maintenance
Regular maintenance is crucial for the longevity of your tractor, and it should be performed daily, monthly, and annually. Daily inspection should include inspecting fluid levels, checking tire pressure, inspecting lights, and checking the battery. Monthly maintenance includes inspecting the filters, belts and hoses, and lubricating the engine. Annual maintenance has to be performed by a professional and may include replacing the coolant, engine oil, and hydraulic oil. By following this maintenance routine, you will have a well-maintained tractor for a long time.
Keep it Clean
Keeping your tractor clean may seem like a minor thing, but it can make a significant difference in its lifespan. Dirt, dust, and debris can clog filters, which can cause problems in the engine and hydraulic system. Cleaning your tractor regularly with a pressure washer and drying it entirely can prevent this from happening. Also, repairing any scratches or dents caused by accidents on the tractor will protect it from future rust and corrosion.
Proper Storage
Proper storage is also essential for maintaining the tractor. When not in use, store the tractor in a dry and sheltered area. Moisture can cause rust and corrosion, which can lead to significant damage. Additionally, storing the tractor with implements attached can cause unnecessary pressure on the hydraulic system, so it is crucial to remove them when not in use.
Use Correct Implements
Using the correct implement for your tractor is essential for its maintenance. The wrong implement can cause undue pressure on the tractor or damage to the hydraulic systems. At Tractor Provider, we understand that using the right implements can improve the efficiency, productivity, and lifespan of your tractor. We provide a wide range of implements that are compatible with our tractors and are designed to suit different farming needs.
Tractor Provider Support
At Tractor Provider, we understand that maintaining a tractor can be daunting, especially if you are new to farming. Our team is always available to provide you with support and knowledge regarding the maintenance of your tractor. We also provide servicing support to ensure your tractor runs efficiently. We pride ourselves on providing brand new tractors for sale in Zambia, and our excellent quality products, which come with a warranty, give our customers peace of mind.
Conclusion
Maintaining your tractor is not a difficult task with the right tools, support, and guidance. By following these tips, you can increase the lifespan of your tractor, improve its efficiency and productivity, and avoid significant repairs in the future. When buying brand new tractors for sale, remember that Tractor Provider is always here to provide you with the best quality tractors and support, specifically in Zambia. We are confident that our excellent quality products and efficient services will leave you satisfied and ready to conquer your farming needs.