A quality tractor, whether it's new or used, is a valuable investment for any farmer. It can help you work your land more efficiently, saving you time and money. However, taking care of your tractor is just as important as using it. Proper storage, for example, can help prolong the life of your tractor and keep it in good condition. This blog post, brought to you by Tractor Provider, a leading tractor supplier that offers tractors for sale throughout Zambia, will provide you with some tips and guidelines on how to store your tractor properly.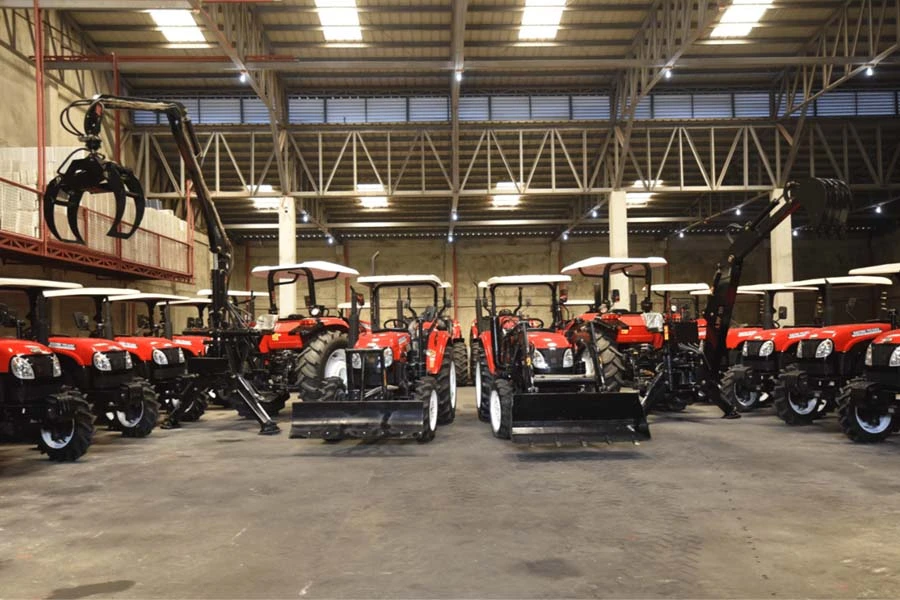 Clean your tractor before storing it
Before you store your tractor, make sure to clean it thoroughly. Any dirt, debris, or moisture left on the tractor can cause rust or damage over time. Use a soft brush, soap, and water to clean the tractor's exterior. Also, clean the engine compartment and oil the moving parts to prevent rust and keep the engine lubricated while in storage.
Choose a dry and secure storage location
Your tractor should be housed in a dry, ventilated, secure, and tamper-proof area such as a garage, shed, or barn. Avoid storing your tractor in areas that are prone to flooding or areas with high humidity. Secure the storage area with a lock to prevent theft or unauthorized access.
Protect your tractor from the elements
Prolonged exposure to the elements can damage your tractor's engine, tires, and battery. Cover your tractor with a tarp or specialized tractor cover to protect it from rain, sun, wind, and snow. A covered tractor will also keep unwanted critters and birds from nesting in your tractor as well as preventing any small object from ingress to critical parts of the engine system.
Prepare your tractor for long-term storage
Before storing your tractor for an extended period, prepare it for long-term storage. Drain and flush the fuel from the tank and keep the tank empty to prevent any sludge formation or rusting in the fuel tank. Change the oil and oil filter, as used oil contains contaminants that can damage the engine and gears. Store the battery out of the tractor and in a safe, dry, cool place with occasional charging to maintain battery health. Raise the tires off the ground to prevent flat spots and store them at the recommended air pressure.
Regularly check and maintain your tractor in storage
Don't forget to check your tractor regularly even when it's not in use. Regularly oil the moving parts of your tractor, such as the axles, to keep them lubricated. Start the engine regularly whilst in storage to bring it to normal operating temperature so that when the tractor is to be used after long-term storage, the engine oil lubricates engine parts on start and lessens accelerated wear and tear, and to see if the battery or engine has any issues. Also, check the tire pressure regularly and ensure that your tractor remains covered.
Investing in a quality tractor is the first step to land cultivation, and it's just as important to keep your machine in good condition. Proper storage can help prolong your tractor's life and keep it running efficiently. With these tips and guidelines provided by Tractor Provider, you will be able to store your tractor safely, ensuring that it's always ready to use when you need it. Remember, Tractor Provider offers the best quality tractors and implements to farmers throughout Zambia and its environs, making your tractor purchase experience effortless.