Are you a farmer in Botswana searching for the right implements to go with your brand-new tractor? You're in the right place. Tractor Provider is here to guide you on the top 5 must-have implements for your Botswana tractor. Whether you're a seasoned farmer or a beginner, these implements will help you make the most out of your tractor purchase. Continue reading to find out more about our recommendations.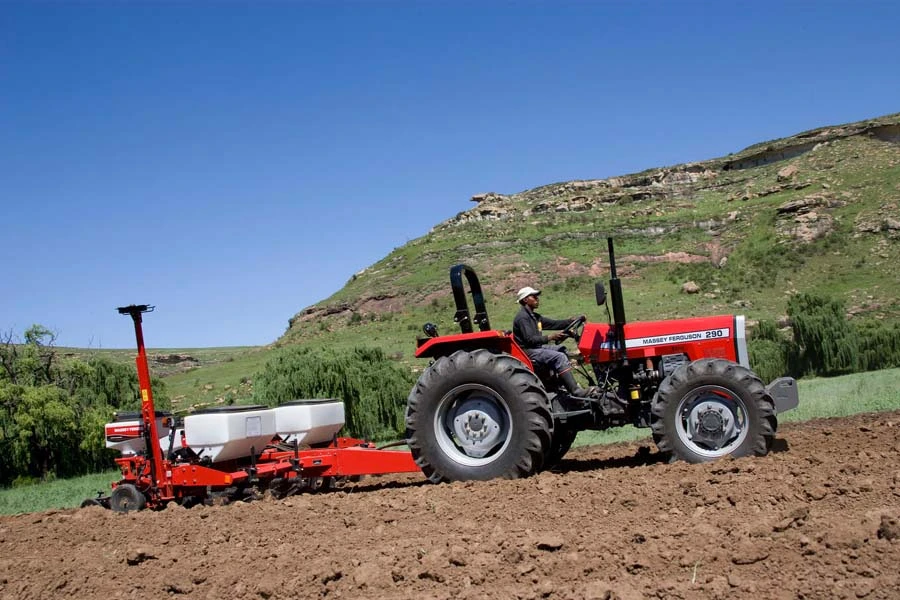 Plough
A plough is a farm implement used to till the soil and prepare it for planting. In Botswana, the soil can be tough and hard, making it challenging for farmers to plant their crops. A plough can help make your planting easier by breaking up the soil and creating furrows. A plough is an essential implement for a new or seasoned farmer in Botswana.
Harrow
A harrow is another essential implement for farmers in Botswana. It is used to break up clumps of soil, level the ground after ploughing, and remove weeds from your fields. Harrows help make your soil fertile for planting by increasing the oxygen flow to the soil and improving the soil texture.
Seed Drill
A seed drill is a tractor attachment used for planting seeds. Using a seed drill saves time and effort by planting seeds in an organized and efficient manner, making your farming activity much easier. We recommend the Landforce Seed Drill for its robust and reliable performance.
Cultivator
A cultivator is a tractor attachment used for weeding and tilling the soil. It is an implement that is used to work on the soil between growing seasons, ensuring maximum utilization of your farm. It helps in preparing the ground for planting and removing weeds that could compete with the crops for space, sunlight, and nutrients. For Botswana, we recommend the Kubota Cultivator for the best performance and durability.
Rotary Mower
A rotary mower is an implement that is used to cut grass and weeds, making it an essential implement for grasslands and hayfields. It helps farmers to keep their fields clear by controlling unwanted growth and maintaining a neat and tidy appearance in Botswana.
In summary, these are the top 5 must-have implements for your Botswana tractor. Each of these implements serves a specific purpose in enhancing your farming activities, making it easier for you to prepare your fields for planting, weed control, and maintaining a tidy farm. At Tractor Provider, we are committed to providing farmers with the best quality tractors and implements. Purchase your implements from Tractor Provider today, and take your farming to the next level.