Finance opportunities are critical to the expansion of Ghana's agricultural industry, particularly for the purchase of working capital (seedlings, farm fertilizer, and labor) and fixed capital (agricultural machinery). Due to a lack of available funds, farmers are unable to cultivate as much land as they would want which slows agricultural expansion and has repercussions for the economy as a whole. Banking institutions, rural banks, S&Ls, and microfinance organizations are all active participants in Ghana's agricultural financing landscape. However, it is becoming more and more difficult for Ghanaian farmers to convince banks to provide financing. They have had several "painful experiences" over the years attempting to convince lenders to give their business a loan.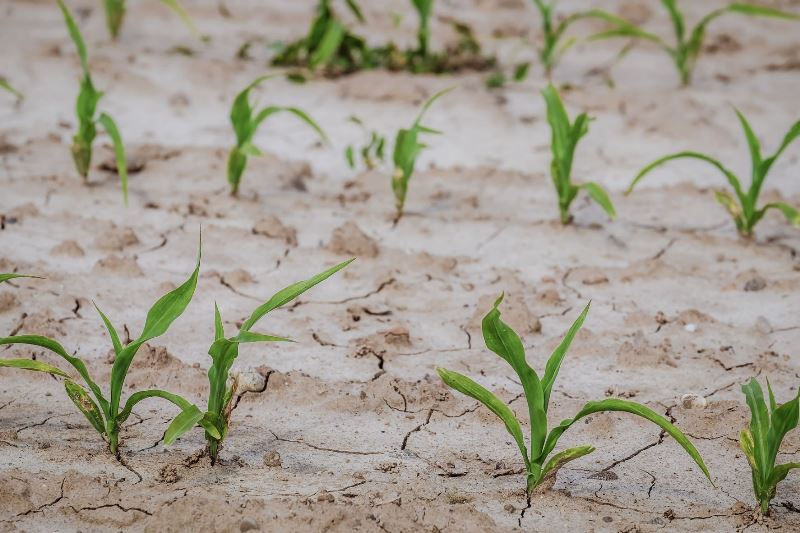 The agricultural industry is in decline
The agricultural sector of Ghana's economy continues to decline in importance. It is also contributing less and less to GDP. The contribution of the industry to national growth has dropped by more than half during the last decade. Growth in the sector is hindered by a lack of available capital for the purchase of modern agricultural machinery, chemicals, and seedlings, despite the sector's high potential given Ghana's expanding population for domestic consumption and the creation of the African Continental Free Trade Area for exports. This is especially difficult for financially strapped smallholder farmers who lack access to essential supplies. Those who have tried to get financing via banks have had their requests consistently denied.
The Trust deficit
The underlying problem is that banks do not have faith in the reliability of local farmers. Mistrust between smallholder farmers and banks creates hurdles for securing loans and credits. Indicators of financial institutions' lack of faith include the imposition of onerous requirements for obtaining loans (such as excessive collateral, guarantors, a sizable amount of savings capital, and a high-interest rate for agriculture loans), as well as the imposition of lengthy delays and cumbersome bureaucratic processes. Farmers' access to financing for investments in modern technology and agricultural machinery may be greatly improved by a legislative environment and frameworks that encourage such investments, as with warehouse receipt systems.
The farmers are discouraged by the use of slow loan processing techniques. The inability of farmers to repay loans after experiencing harvest failures or post-harvest losses in an unstable industry is a major source of distrust among farmers. Even with the risk of post-harvest losses, it is still viable to provide farmers with credit based on their repayment potential. Investing in the kinds of cutting-edge technology and climate-smart farming practices that smallholders are seeking is one of the greatest ways to decrease post-harvest losses and infuse predictability into the agricultural industry.
Schemes for providing finance to farmers
To aid farmers, a few programs have been launched, with mixed results. To reduce the inherent dangers of agricultural finance and to encourage more banking institutions to lend to the agricultural sector, the Ghana Incentive-Based Risk Sharing Agricultural Lending (GIRSAL) program was launched in 2018. As part of its mission, the aspirational non-bank financial institution was tasked with guaranteeing the loans of other financial institutions that extended credit to farmers for purchasing agricultural machinery, farm implements, tractors and agricultural input, as well as providing those institutions with technical assistance they needed to increase their familiarity with the agricultural industry and proficiency in evaluating and structuring loan applications. The system is a joint effort of the Bank of Ghana, the Ministry of Finance, the Agricultural Development Bank (ADB), and the Africa Development Bank (AfDB).
The group has also been quite good at spreading the word about what it does throughout the agricultural community. The program has made heavy use of social media outlets like Facebook and Twitter to inform the general public about its progress. GIRSAL has assisted farmers in the following value chains: horticulture, cereals, tree crops, roots & tubers, legumes, poultry, fisheries, and animals. Although GIRSAL does exist, this in no way indicates that its activities and actions are ubiquitous. In addition to the distrust that still exists between smallholders and banks, there is also a lack of smallholders' familiarity with GIRSAL and the program's mechanics. Smallholder farmers are likely to leave the bank empty-handed once again if greater resources and a reinvigorated PR effort on behalf of GIRSAL are not made available, in addition to a complete reform of banking operations.
Conclusion
As of yet, smallholder farmers in rural Ghana have little access to and benefit from agricultural finance. For existing financial institutions to expand their services into rural areas and for new players to emerge, the government must first set in motion the necessary legal frameworks and make the necessary adjustments to the financial sector. Tractors Farming in Ghana might be more productive if farmers had access to the many types of farm implements, tractors, and other agricultural machinery that are available for purchase in the country at Tractor Provider. Massey Ferguson tractors for sale and New Holland tractors for sale, as well as combine harvesters, are among the agricultural machinery that is available at a reasonable price at Tractor Provider.