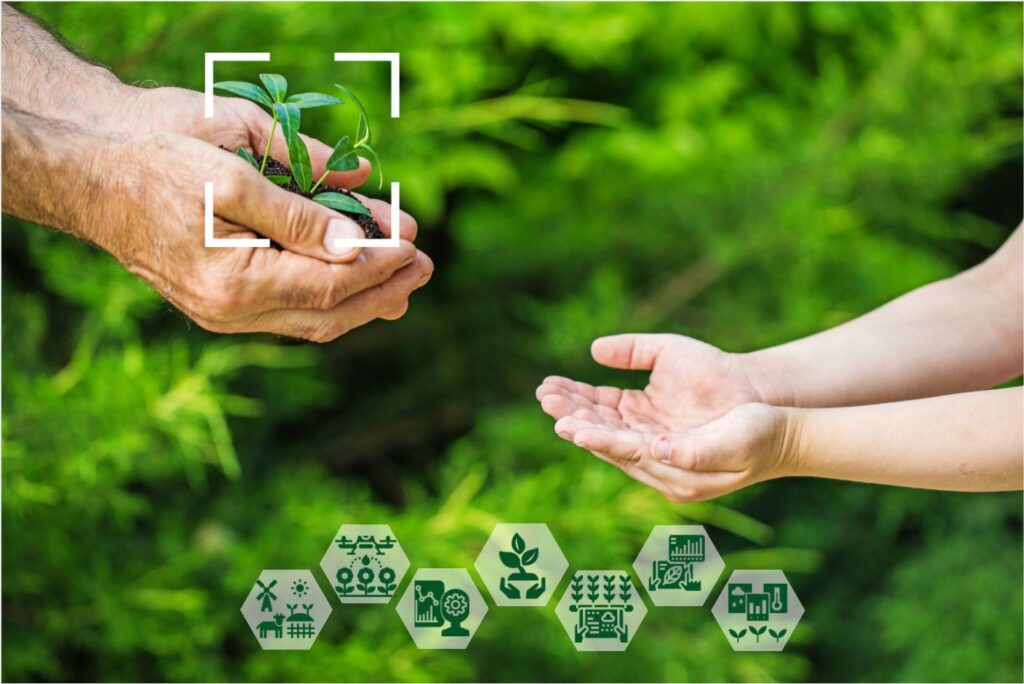 Botswana has gone from being one of the poorest countries in Africa to becoming one of the most successful, setting an example for other African nations. To this day, subsistence farming continues to support the majority of Botswana's rural population and is the country's primary economic activity. The digitization of this industry has the potential to greatly aid Botswana's economic development and accelerate the country's move toward a fully digital economy. Some infrastructure hurdles, including making sure rural smallholder farmers have access to power and the internet, must be cleared before digital applications can be implemented for them. On top of that, smallholder farmers have a tough time doing business on the farm because of their restricted proximity to urban centers, lack of agricultural machinery and other sources of vital supplies. The crux of the issue is figuring out how to get useful technology into the hands of smallholder farmers and then teach them how to utilize it so that the new digital service really benefits those farmers.
The agricultural situation in Botswana
Botswana relies significantly on food imports from its neighbors, particularly South Africa. Agricultural production on the national level meets just a small percentage of the country's dietary requirements; hence, the vast majority of food is imported. Still, the country's agricultural sector remains crucial, particularly for the countryside. Agriculture and livestock are major economic drivers in Botswana, supporting the livelihoods of a sizable section of the population. Botswana's economy relies heavily on its smallholder farming community, which also provides food for many rural families.
Traditional agriculture in Botswana is very vulnerable to crises and inefficient because of the low skill level of the labor force and a lack of resources (such as a dearth of agricultural technology, tractors, farm implements, and combine harvesters). Farmers using the conventional method run the danger of insufficient food security since they usually just grow enough to meet their immediate requirements. They do this over and over again, never reaching their full productive capacity.
Smart Farming
Smart or precision farming is the term used to describe the use of information and communication technologies in the agricultural sector, which leads to the digitalization of this important part of the economy. Mobile phones, sensors, cloud computing, and low power wide area networks (LPWAN) are some of the most essential digital technologies that may be implemented. Large numbers of people in Botswana, especially in rural regions, make their living from farming and raising animals. Smart farming provides these rural farmers with access to information, tools, and markets they would not have had before.
Farmers in Botswana have a number of needs, including access to agricultural machinery and remote farm monitoring and management. The use of electronic ear tags to monitor the location and health of cattle is emphasized. Some kind of technical backbone is required for use of remote monitoring systems. LoRa technology provides a means of implementing remote monitoring in rural locations, in addition to providing access to energy and the internet.
Farmers on tiny plots of land in Botswana face a significant barrier to economic growth: the difficulty of traveling to far-off marketplaces and receiving a reasonable price for their produce there. By facilitating transactions between reliant parties, digital trading platforms may help smallholder farmers sell their products. By using a digital platform, manufacturers may connect directly with buyers, processors, retailers, and consumers, cutting away the need for any intermediaries.
How Smart Farming can be implemented?
The government may be able to play a role in supporting the introduction of new providers of technology and equipment for use in smart farming. The government may have to take the initiative by, for example, importing the first shipment in conjunction with the private company, before eventually handing control over to the latter. The private sector might catch up in a short amount of time with some aid from supply and demand connections, management and finance securities, or tax exemptions. Standardization is an area where governments may have an influence. Local circumstances and, more broadly, quality and the provision of service support may be set criteria for agricultural machinery or the technologies needed for smart farming. Farm output marketing infrastructure regulation and food quality and hygiene standards may also be subject to regulation. With the help of Tractor Provider, farmers can get their hands on reasonably cost agricultural machinery while also increasing their familiarity with ICT via the smart farming initiative. Botswana's smallholder farmers have a reliable partner in Tractor Provider Ltd. which helps them make a living. Because of the abundance of different types of agricultural machinery, such as Massey Ferguson tractors for sale, New Holland tractors for sale, farm implements for sale, combine harvesters for sale, and other similar machines, Tractor Provider can play a crucial role in mechanizing agriculture and smart farming initiative in Botswana.