Agriculture is the backbone of Ethiopia's economy, employing over 70% of the population. With one of the fastest-growing populations in the world, it is crucial for Ethiopia to increase its agricultural productivity to ensure food security. One factor that has made a significant impact on crop yields in Ethiopia is the use of tractors. Massey Ferguson tractors, in particular, have gained popularity among farmers due to their reliability, durability, and affordability. In this blog post, we will explore the influence of Massey Ferguson tractors on Ethiopian crop yields and how they can benefit farmers, tractor importers and purchasers in Ethiopia.
Importance of Tractors in Agriculture
Tractors play a vital role in modern agriculture, significantly reducing the time and labor required for farming activities. In Ethiopia, where smallholder farming is predominant, traditional methods such as using oxen or manual labor are still common. However, as the country is progressing towards mechanized agriculture, tractors are becoming increasingly popular. Massey Ferguson tractors are known for their fuel efficiency, low maintenance costs, and high performance, making them an ideal choice for farmers in Ethiopia.
Impact of Massey Ferguson Tractors on Crop Yields
The use of Massey Ferguson tractors has had a significant impact on crop yields in Ethiopia. With traditional farming practices, farmers can only cultivate small areas manually, limiting their yield potential. However, with tractors, they can cultivate more land in less time, increasing their overall yield. Massey Ferguson tractors have also enabled farmers to plow deeper and prepare their fields more efficiently, leading to better soil quality and higher yields.
Availability and Price of Massey Ferguson Tractors in Ethiopia
Massey Ferguson tractors are readily available in Ethiopia, making it easy for farmers to purchase and use them. The price of a Massey Ferguson tractor in Ethiopia varies depending on the model and features. However, they are relatively affordable compared to other brands, making them accessible to small-scale farmers. Tractor importers and purchasers in Ethiopia can benefit from the availability of Massey Ferguson tractors, as they are in high demand among farmers.
Benefits of Using Massey Ferguson Tractors for Farmers
Using Massey Ferguson tractors has numerous benefits for farmers in Ethiopia. Firstly, it reduces the amount of manual labor required, making it easier for them to manage their farms. Secondly, it enables farmers to cultivate more land, leading to higher yields and increased profitability. Additionally, Massey Ferguson tractors require less fuel and maintenance, reducing operational costs for farmers.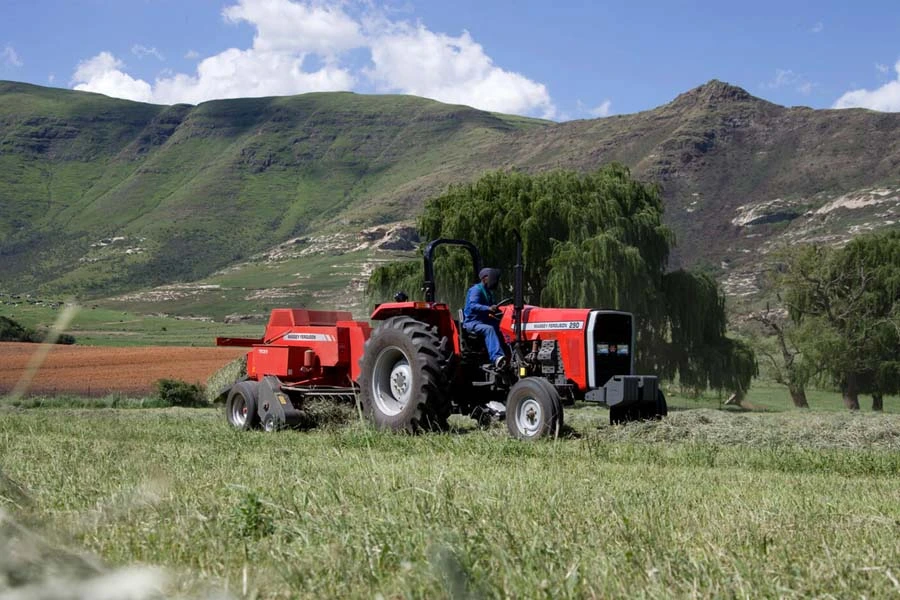 The use of tractors, especially Massey Ferguson tractors, has had a significant impact on crop yields in Ethiopia. As the country looks to modernize its agriculture sector, the availability and affordability of tractors are crucial. The popularity of Massey Ferguson tractors among farmers is a testament to their reliability, durability, and efficiency. By using Massey Ferguson tractors, farmers in Ethiopia can increase their yields, leading to better food security, increased profitability, and a more sustainable future for agriculture in the country. Importers and purchasers of tractors in Ethiopia can also benefit from the high demand for Massey Ferguson tractors, making them a smart business investment in a growing market.