Ethiopia, a country with an agricultural economy, is now undergoing a transformation in its farming techniques. Farmers in the country have traditionally relied on manual labor to produce crops. However, in recent years, there has been a significant shift towards incorporating tractor use in farming. With the help of Massey Ferguson tractors, Ethiopia's agricultural sector has seen tremendous growth. In this blog post, we will explore the use of tractors in Ethiopian farming, their impact on crop outputs, and the price of tractors for sale in Ethiopia.
The introduction of tractors in Ethiopian farming has enabled farmers to mechanize their farming techniques. Manual labor is no longer the only option for farmers to produce crops, as tractors are now available to plow the land, prepare the soil, and plant seeds. Massey Ferguson tractors are one of the most popular types of tractors used in Ethiopian farming. The Massey Ferguson brand has a worldwide reputation for quality, efficiency and reliability, making them a preferred choice for Ethiopian farmers.
In Ethiopia, the price of a tractor for sale can vary depending on the features and model. The Massey Ferguson tractors range from $20,000 to $60,000, which is a significant investment for farmers. However, the long-term benefits of mechanizing crop production outweigh the upfront cost of buying a tractor. With the increase in crop output, farmers can achieve higher profits and sustainable farming.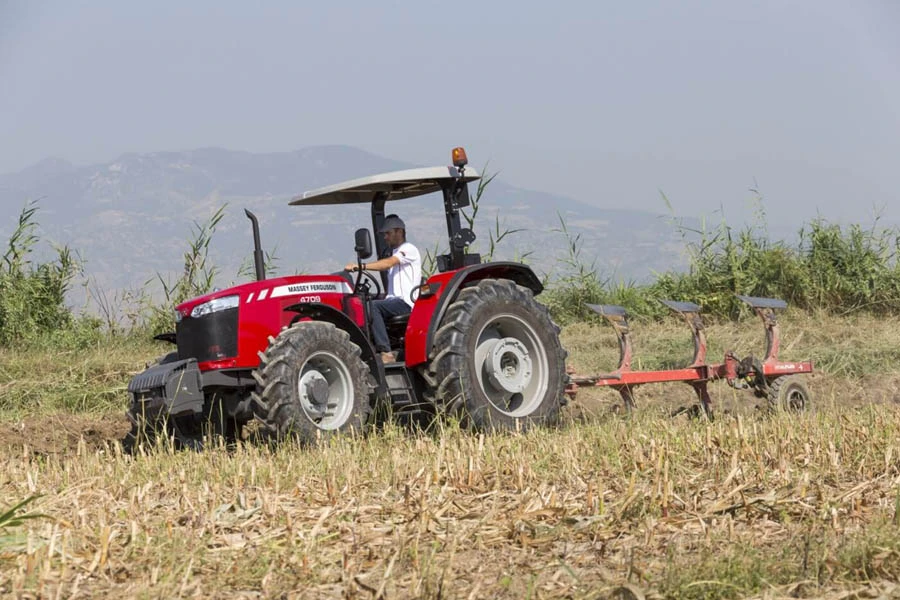 Massey Ferguson tractors have also impacted the efficiency of the farming process. Instead of spending hours of labor time on producing a single acre of land, tractors can accomplish the same task in a shorter time frame. Farmers can utilize this extra time to tend to other aspects of their farm or expand their agricultural operations.
The impact of using tractors in Ethiopian farming does not stop at increased crop production. The use of tractors has also reduced the physical burden on farmers, leading to fewer occupational injuries. The traditional methods of manual labor were harsh on farmers' bodies, leading to long-term physical injuries, particularly back issues. The mechanization of farming has significantly reduced these injuries, making farming a safer profession for Ethiopian farmers.
The farming sector in Ethiopia has seen a significant transformation with the introduction of Massey Ferguson tractors. The shift towards mechanized farming has enabled farmers to increase crop output, reduce physical burden and make farming a safer profession. Although the price of tractors for sale in Ethiopia can be steep, the long-term benefits and return on investment outweigh the initial cost. As the use of tractors in Ethiopian farming continues to grow, the country's agricultural economy can achieve sustainable growth and prosperity.