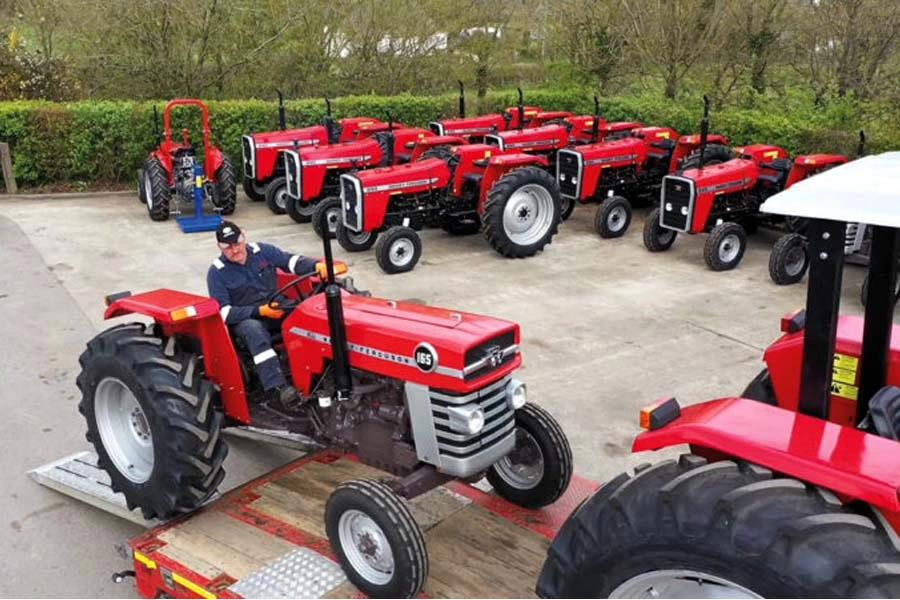 Tokyo Motors & Parts in ZIMBABWE
Tokyo Motors & Parts Zimbabwe prides itself as the first choice for Tractor Parts for all models. The company stocks mostly Ford, Kubota, New Holland, Yanmar, and Massey Ferguson.
Also available in stock are tractor parts for New Holland and Massey Ferguson tractor parts and accessories.
Tractors PK in Zimbabwe
Tractors PK Company in Zimbabwe is well known for providing high-quality, efficient products through high-quality, efficient people, systems, and practices.
With over 20 years of serving the farming community, Tractors PK aims to leave great footprints in our business journey. Gets the right farming equipment with good support. You can't start farming without the right farming equipment. Whether you're venturing into small-scale farming, large-scale farming, livestock farming, or poultry farming, you need the right investments before starting out. Good backup support is of paramount importance as this gives you peace of mind and fruitful forward planning.
Car Junction Zimbabwe
Founded in 1996, The concept of Car Junction Agriculture is to create a business focused on agricultural production and processing.  In addition, Car Junction agriculture will require sound and experienced agricultural and production management well versed in the local production conditions and environment, and familiar with recent technology.

The correct financing of Car Junction agriculture will be critical in order to make the human and mechanical resources of the business reach its potential production levels with the greatest efficiency and up-to-date technology including advanced farming systems using real-time kinetics to fully utilize available land for production at maximum efficiency levels. Car Junction also manufactures and supplies a wide variety of farming implements, from ground engaging to harvesting.
Tractor Provider Company Limited
Tractor Provider Company Limited is a company that stocks Massey Ferguson tractors and implements. It readily stocks Massey Ferguson tractors from 50 to above 85 HP and from 2wd to 4wd.  Also in stock are brand-new tractors and reconditioned tractors. The Company aims for stable, long-term, and sustainable growth to become a highly reputable and dynamic organization in the world. Tractor Provider Company also provides Tractor Implements, and accessories that are attached to tractors for carrying out various tasks such as ploughing, sowing, and reaping soil.