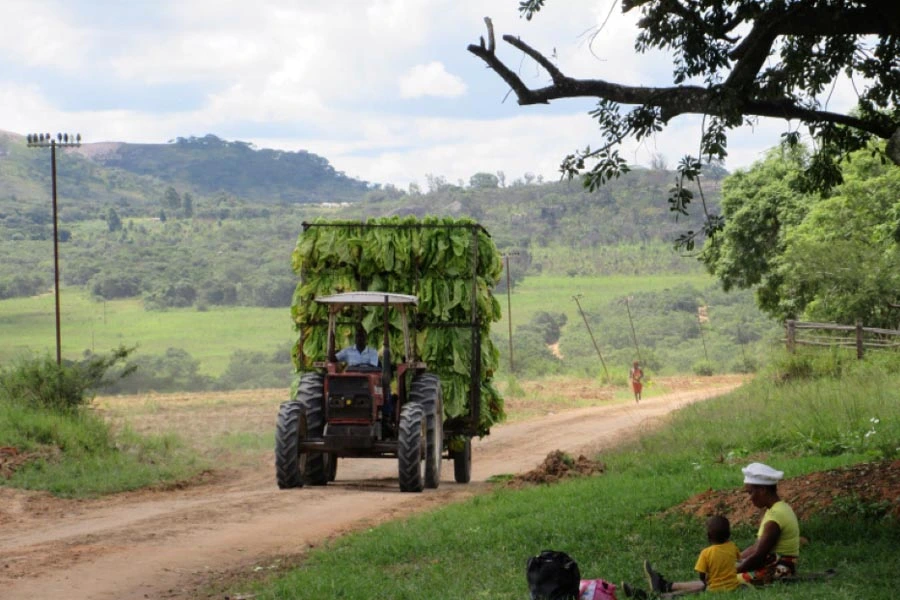 Massey Ferguson tractors are fast becoming popular and sorting out the brand in Zimbabwe.  Zimbabwe is an agricultural-dominated country so having a good brand of tractors like Massey Ferguson is a good business.  The tractors and implements have a high demand and they come highly recommended from every farming community.
The main crops grown in Zimbabwe are maize, cotton, soybeans, wheat, tobacco, and horticultural crops such as roses, cut flowers, and vegetables. Maize is the country's staple crop and is grown both on a small scale and large scale.  Commercial farmers use Massey Ferguson tractors for improved productivity and better yields.  Farming in Zimbabwe is slowly advancing into using tractors from using simple tools like hoes and pricks. The main agricultural products produced by communal farmers are maize, groundnuts, other grains, beans, and vegetables.
Tobacco is Zimbabwe's top export cash crop. Tobacco farming was mainly done by commercial farmers but of late all the farmers are now farming tobacco. Most of the tobacco is sold at the auction floors.  Land preparation of tobacco can be done using a good brand tractor like Massey Ferguson. Farming implements needed for tobacco farming include ridgers, border discs, and ploughs.
Agriculture is the backbone of Zimbabwe's economy as Zimbabweans remain largely rural people who derive their livelihood from agriculture and other related rural economic activities.
The main source of income in Zimbabwe is the sale of agricultural produce.  A good farmer needs to invest in a good working farming machine. A good brand of tractors and farming implements is ideal for either commercial or communal farmers in Zimbabwe. Tractor Farming is fast becoming popular in Zimbabwe because the farmers also want to produce stock feed.  Some maize can be used to feed pigs and some maize can be sold for money.