The growth of agriculture in the Democratic Republic of the Congo is primarily reliant on support from private sources. Despite this, the public sector has an important role to play in addressing pervasive market failures by providing assistance in the form of both investment and legislation. In line with the Sustainable Development Goals, we need to make sure there is food security and promote sustainable agriculture; the agricultural sector will need an enormous amount of additional funding for agricultural machinery and agricultural inputs (SDG). Public spending on farm development also remains low: since 2001, governments have spent, on average, a meager fraction of their central budgets on agriculture. Public expenditure on agriculture development also remains low.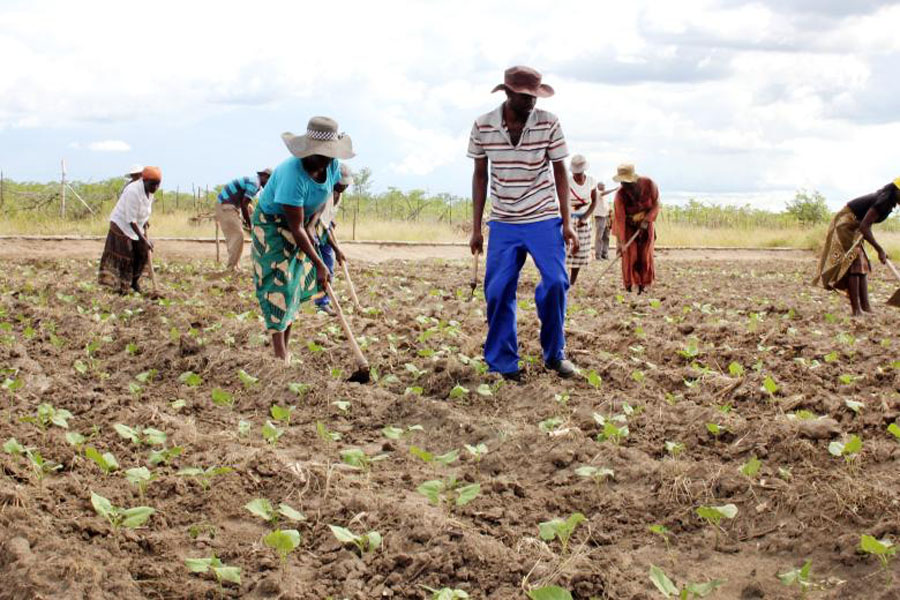 The problem of Agricultural Input in DRC
Access to extension services, agricultural machinery and technology in rural regions is restricted at best, despite the fact that a lack of capacity and agricultural inputs are among the most significant barriers to agricultural growth in DRC. It would seem that the goals outlined in the government plan are not receiving the necessary amount of attention. The PNSD acknowledges that women make up the majority of smallholder farmers and farmers who practice subsistence agriculture, and it makes a plea for training and support services that are specifically tailored to meet their requirements. In a similar vein, the PNIA plans to provide assistance to rural women's organizations and encourage their engagement in various sectoral processes. In the setting of significant gender disparities, it makes perfect sense to direct one's attention to women.
Slow adoption of new agricultural machinery and technology, which have been important drivers of improved agricultural production and profitability in other settings, might be one explanation for stagnating agricultural productivity in DRC. Researchers from the World Bank and the Democratic Republic of the Congo's Ministry of Agriculture are studying the effects of subsidizing the cost and availability of improved seeds on the adoption of these seeds by smallholder farmers, as well as on their short-term agricultural productivity and household welfare.
Policy Issue
Between 1960 and 2000, the Democratic Republic of the Congo had the lowest rise in agricultural yields of any area on the planet. This might be attributed to the region's sluggish adoption of agricultural machinery, tractors, farm implements, contemporary agricultural technology, modern fertilizer, and better seeds, which have been important drivers of greater agricultural productivity and profitability in other emerging settings. Subsidizing modern agricultural gear and technology may be a beneficial technique for encouraging their adoption and increasing farm yields and profitability.
The Congolese government has recently sought to boost the use of modern inputs by supporting the production of enhanced seeds among chosen local farmers in order to expand the availability of such seeds in the area. Farmers in the area must be willing and able to spend money on these enhanced seeds for a private seed market to flourish.
Barriers to implementing government strategy
There have been difficulties in putting the government's policy into action. Corruption and an incomplete decentralization plan have splintered the administrative side, leaving many initiatives uncoordinated. Officially, provincial governments have the authority to create agricultural provincial programs. But they do not have the manpower, infrastructure, or funding to make it happen. Investment and infrastructure projects are not sustainable with the current level of public funding, and they remain highly dependent on foreign aid. In addition, the security situation has made it difficult to access numerous areas of the nation.
Increased demand is anticipated for foreign financing, especially grants and highly concessional loans, to aid the agricultural and rural development sector. Reduced tax income and a reliance on foreign assistance mean that attempts to boost public support for the agricultural and rural development sector will continue to rely on external money. Requests from the government tend to center on grant funding and substantially subsidized lending products.
The federal government has made it clear that it would like development organizations to provide money based on what the government considers to be a priority. To get access to more adaptable and long-term financing, it is also making concerted efforts to combat corruption and restore confidence among development partners. As a result, disarray may be lessened, and cooperation may be enhanced.
Tractor Provider: a reliable tractor dealer in DRC
By continuing to deliver tractors and agricultural machinery to the Democratic Republic of the Congo, Tractor Provider has shown its dedication to the continent of Africa's most populous country and its most vital economy. Tractor Provider has been proven right after delivering Massey Ferguson tractors for sale and New Holland tractors for sale to the DRC as part of a commercial arrangement, expanding the company's credibility in yet another African market. Tractor Provider, a distributor of agricultural machinery in the DRC, sources their tractors and other agricultural machinery from Pakistan. The tractors and other agricultural machinery given by Tractor Provider will help local farmers and increase crop yields in the Democratic Republic of the Congo.